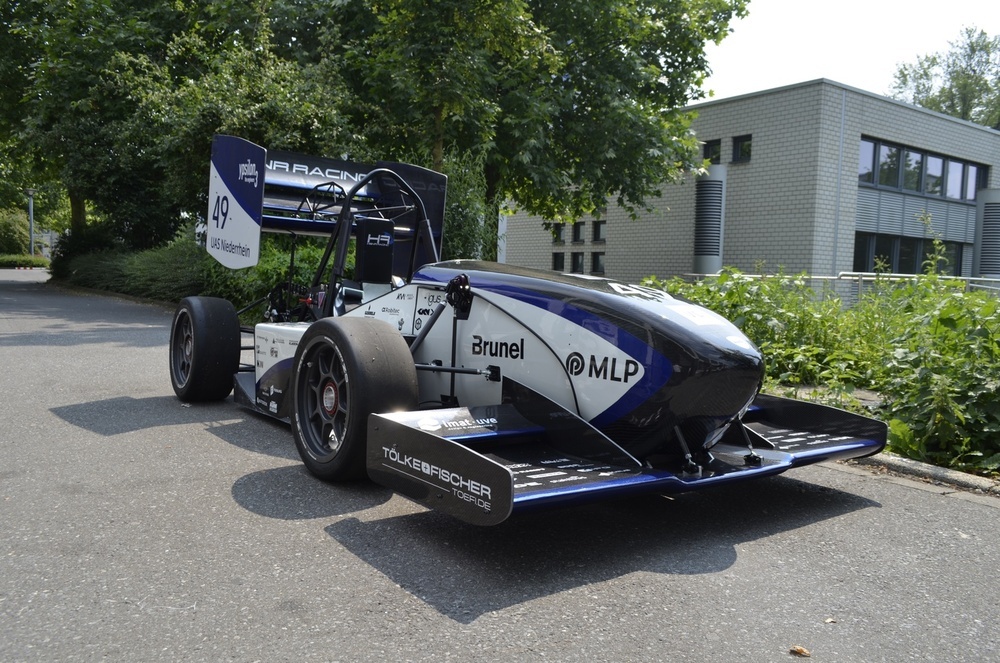 MAX MOTHES supports HSNR Racing Team
June 2018 - As part of the Formula Student racing series, international universities compete against each other with self-made cars on professional racetracks.
The interdisciplinary team of students from the mechanical and process engineering faculty of the Niederrhein University of Applied Sciences, founded in September 2011, has been taking part in races on a regular basis since 2012.
MAX MOTHES has been supporting the HSNR Racing Team with standard parts for years.
www.hsnrracing.de